With a substantial background in small business, day to day operations, consulting, sales and marketing, Cory Shanes has demonstrated his desire to help current and inspiring business owners. Utilizing a substantial amount of passion, energy, and knowledge, he is able to motivate himself and those around him. Understanding the effort required in becoming successful, Cory assists individuals looking to shorten the learning curve when it comes to running a business.
Utilizing the lessons learned throughout his Entrepreneurial journey, Cory created The 24/7 Entrepreneur with the intention of leading others through the path of free enterprise, social media, and small business in December of 2009.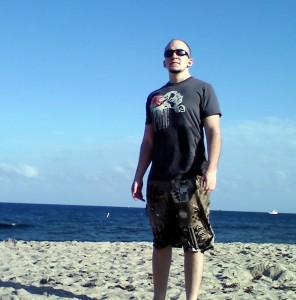 A little about me:
I have had an entrepreneurial mindset my entire life , and designed my career around being a small business consultant, business owner and trainer of other entrepreneurs.
At the age of the 19, I owned my first business, an exterior home painting business, and failed miserably.   Soon after, I learned that "It's how you deal with failure that determines how you achieve success."
I find myself consistently meeting people who are sick of being an Employee and are ready to become a Successful Business owner and others who have ran Business's before and want to learn how to become more effective.
I love to show people how to unleash their hidden talents, brand themselves, and create a cash flowing business, all from the comfort of their home.
Having lived in New York my entire life, I decided that I was ready for a change and moved to South Florida in the Spring of '08. I'm currently living in Hollywood, Fl; which is between Fort Lauderdale, Fl and Miami, Fl approximately a mile from the Ocean.
I'm the founder of a social media company, Building A Brand Online.   Learn more at:  BuildingABrandOnline.com
Use the links to the right side of this page to connect with me on other social networking sites;  I look forward to meeting you!