Thanks to a good share in my facebook news feed I just watch this video and it was pretty hysterical!    This kid was selling one of those "Wonder Cleaning" All in one products, and totally owned it.    He was hitting the home owner with punchline after punchline WHILE demoing this product.  The amount of information he delivered in less then 10 minutes was amazing.  I'm pretty sure nearly anyone who lets him speak for more then 30 seconds ends up buying the goods.   I am also impressed by the fact that he's studying Tony Robbins, while going after a career in stand up comedy.  I spent 2 years using door to door sales as an avenue to generate business when I owned a Exterior home painting Franchise.  While I was successful at it, I was no where close to using as much swagger as this guy does.   What an awesome way to get past the "awkward" phrase of saying hello at the door.
Okay 3 – 2 – 1: Laugh:
I wouldn't be surprised to see Kenny Brooks (the Comedian Saleman in the video) on TV sometime soon.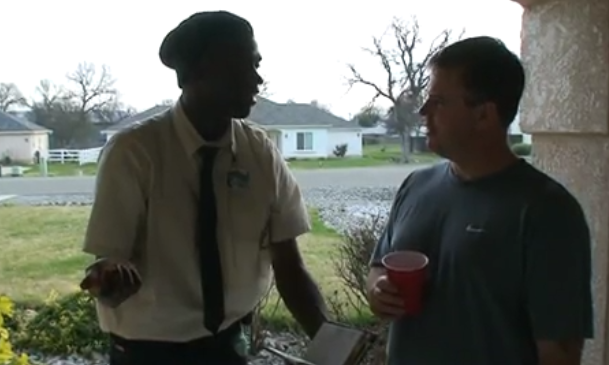 I'll be publishing from this blog more often.  So if you want to stay updated subscribe below:
Remember to comment, like and share if this video above made you at least chuckle.